LUME event @ electric knife
January 16, 2016 @ 2:00 pm
Event Navigation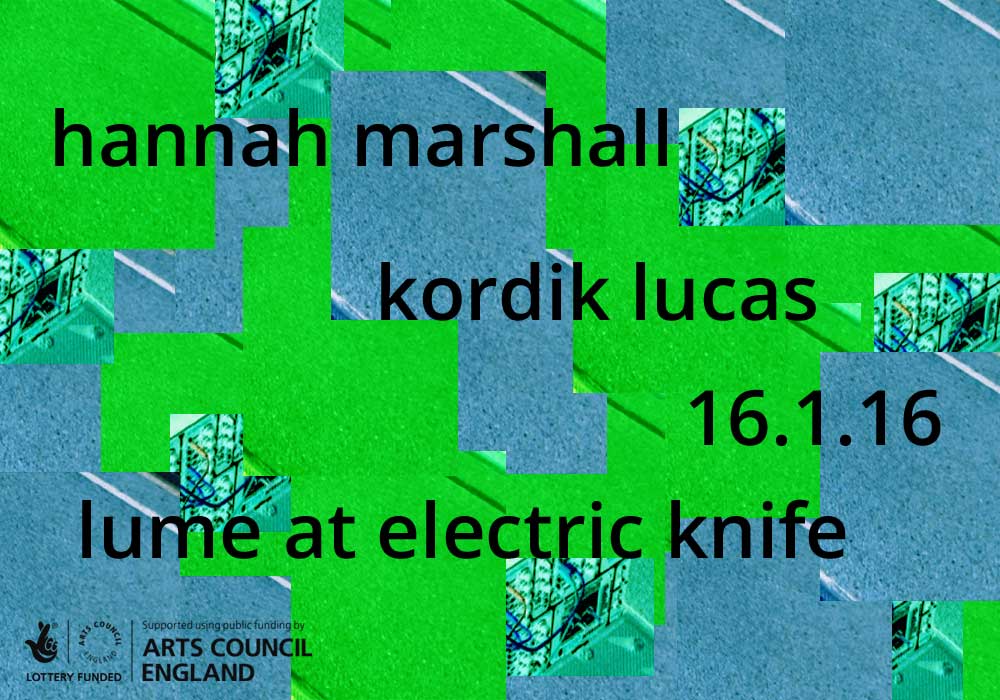 Hannah Marshall
Improvising cellist Hannah Marshall is a formidable force on the UK scene and beyond. She regularly collaborates with such (fellow) luminaries of improvised music as Veryan Weston, Alison Blunt, Terry Day, Alex Ward, Rachel Musson and Dominic Lash, and has also played with Evan Parker, Luc Ex and Fred Frith. Hannah has appeared at LUME before in various different groups, but for today's gig we're excited to say that she will be performing a solo set.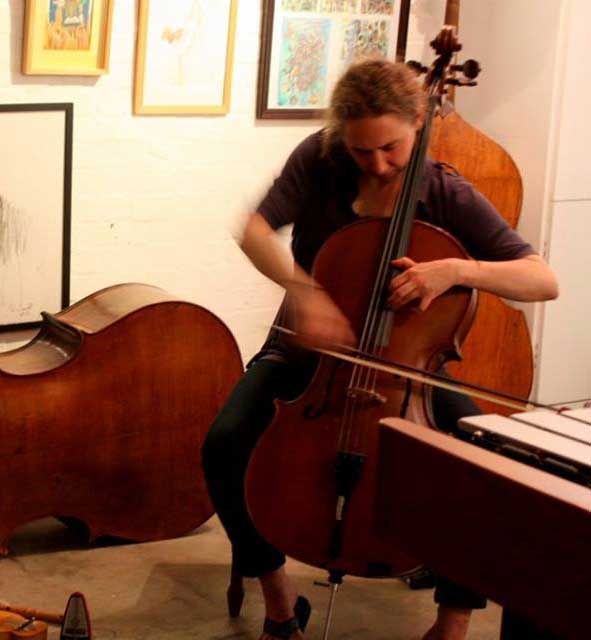 Kordik Lucas
Last year we were lucky enough to host a set by trombone and analogue synthesiser duo Kordik Lucas, and we couldn't wait to ask them back. They have been playing together for several years, as well as running Earshots Recordings together, a label releasing improvised music and field recordings. 'The juicy sounds of the Vostok synth wiggle with squelchy non- classical balls of trombone fluff,' said the Next Festival in Bratislava, and we have to agree…
Ed Lucas trombone
Daniel Kordik Vostok synthesiser

Please join us for this special afternoon of improvised music in London's finest tiny record shop! Suggested donation: one Bank of England note of your choice.